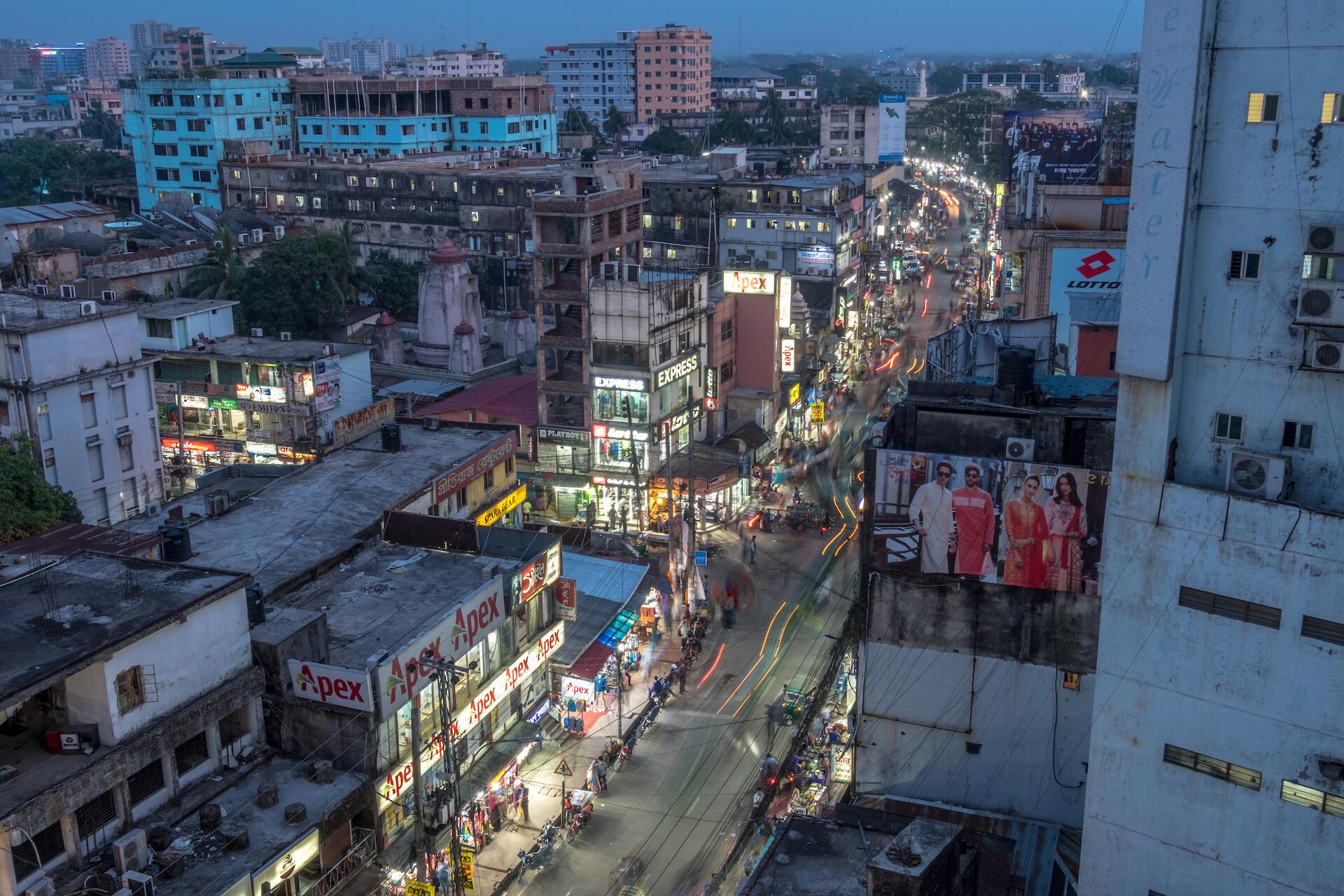 Peace be upon you,
Thank you for visiting the 'Sylheti Kitab' website. Here you can find the Holy Asmani Kitab (Holy Tourat, Holy Zobur and Holy Injil) translated from the original languages (Hebrew and Greek). The commands of Allah found in these books are easy to understand in our Sylheti language.
Click one of the images below to read, listen, learn or watch online.
---
READ
---
Download the App
You can also read, listen, learn or watch on the 'Sylheti Bashae Asmani Kitab' app, available for Android and iOS devices.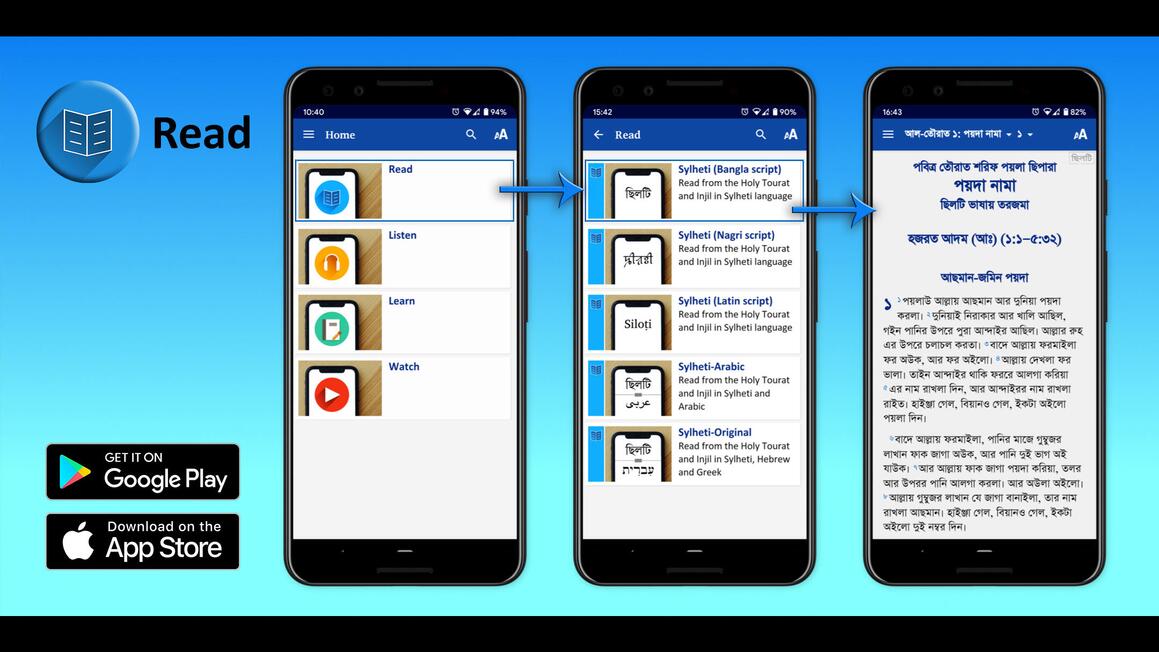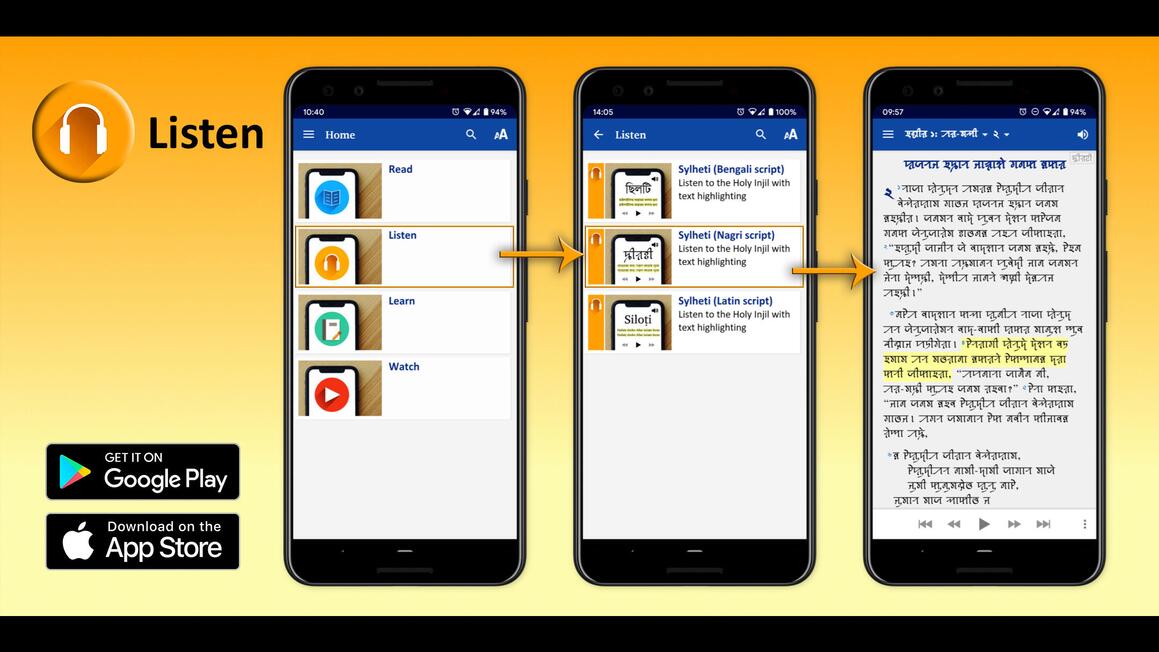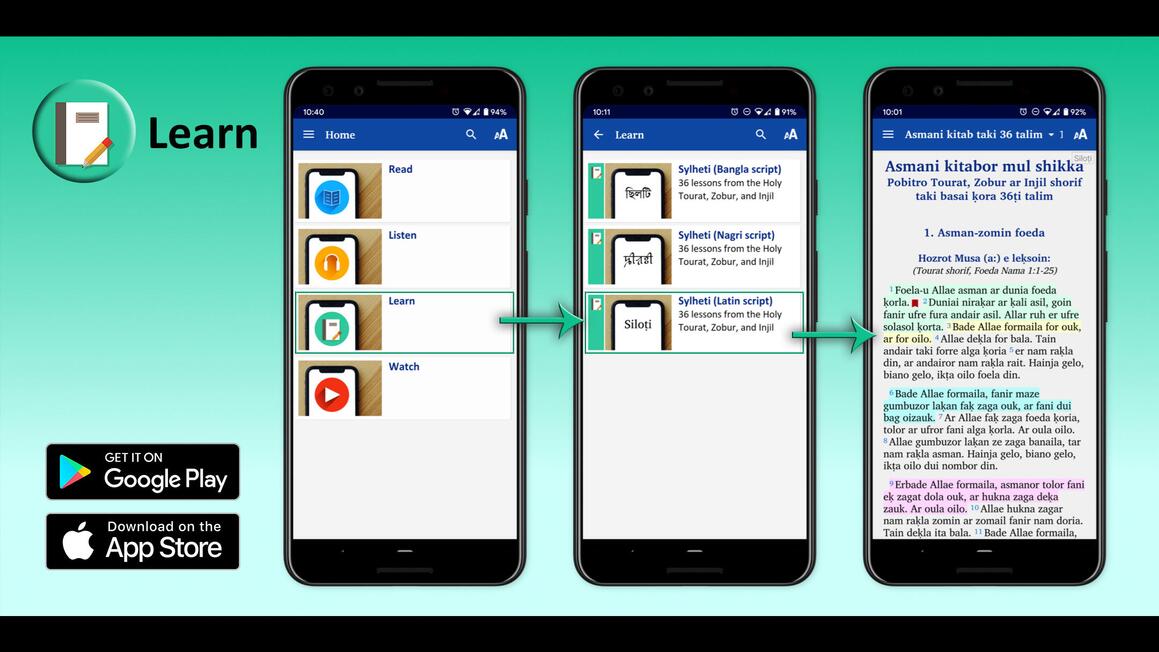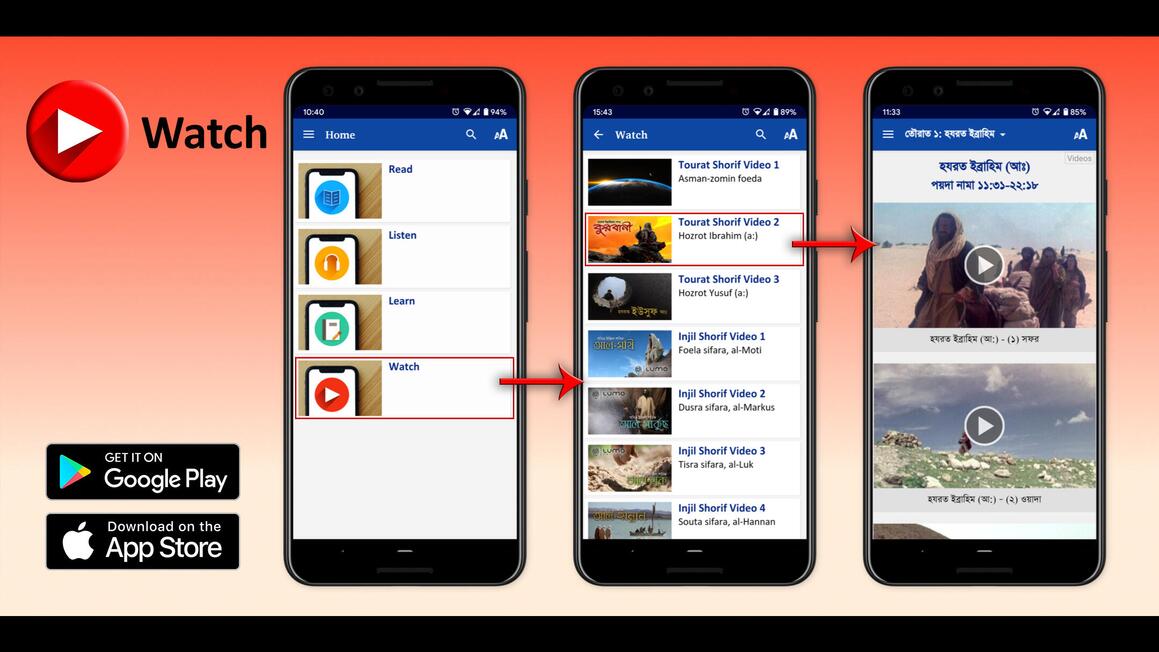 Click on one of the links below to download.