You are here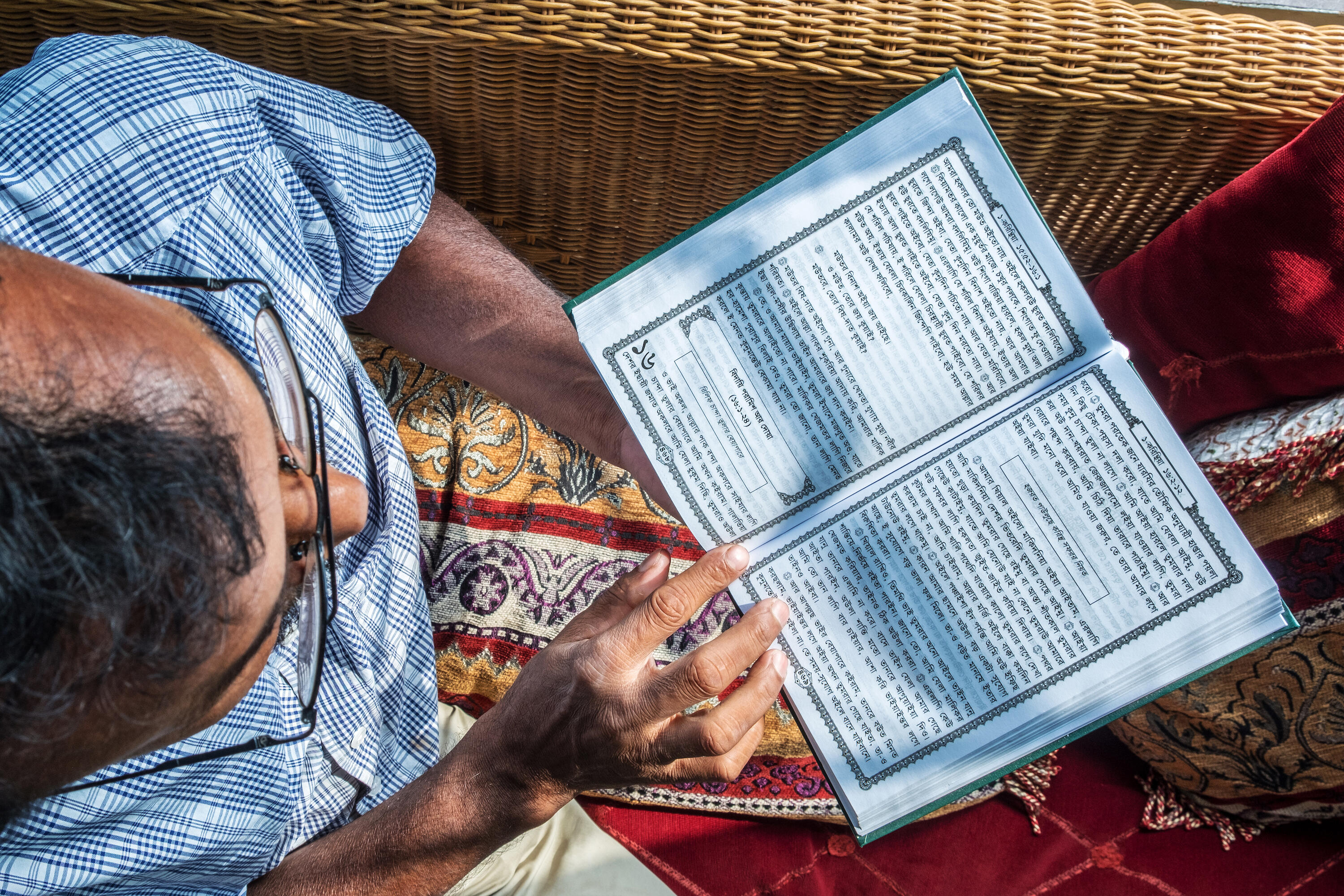 READ
---
Read Online
Read about the Holy Prophets in the Tourat Shorif - including Hozrot Adom (pbuh), Hozrot Ibrahim (pbuh), Hozrot Yusuf (pbuh) and Hozrot Musa (pbuh), and read about the life, teaching and miracles of Hozrot Isa-al-Mosi in the Holy Injil.
Click on one of the images below to read the Asmani Kitab online in Sylheti language (choose Bengali script, Nagri script, or Latin script).
---
Bengali script

Nagri script

Latin script

---
Read on the App
You can also download and read the Holy Tourat and Holy Injil on the 'Sylheti Bashae Asmani Kitab' app, available for Android and iOS devices.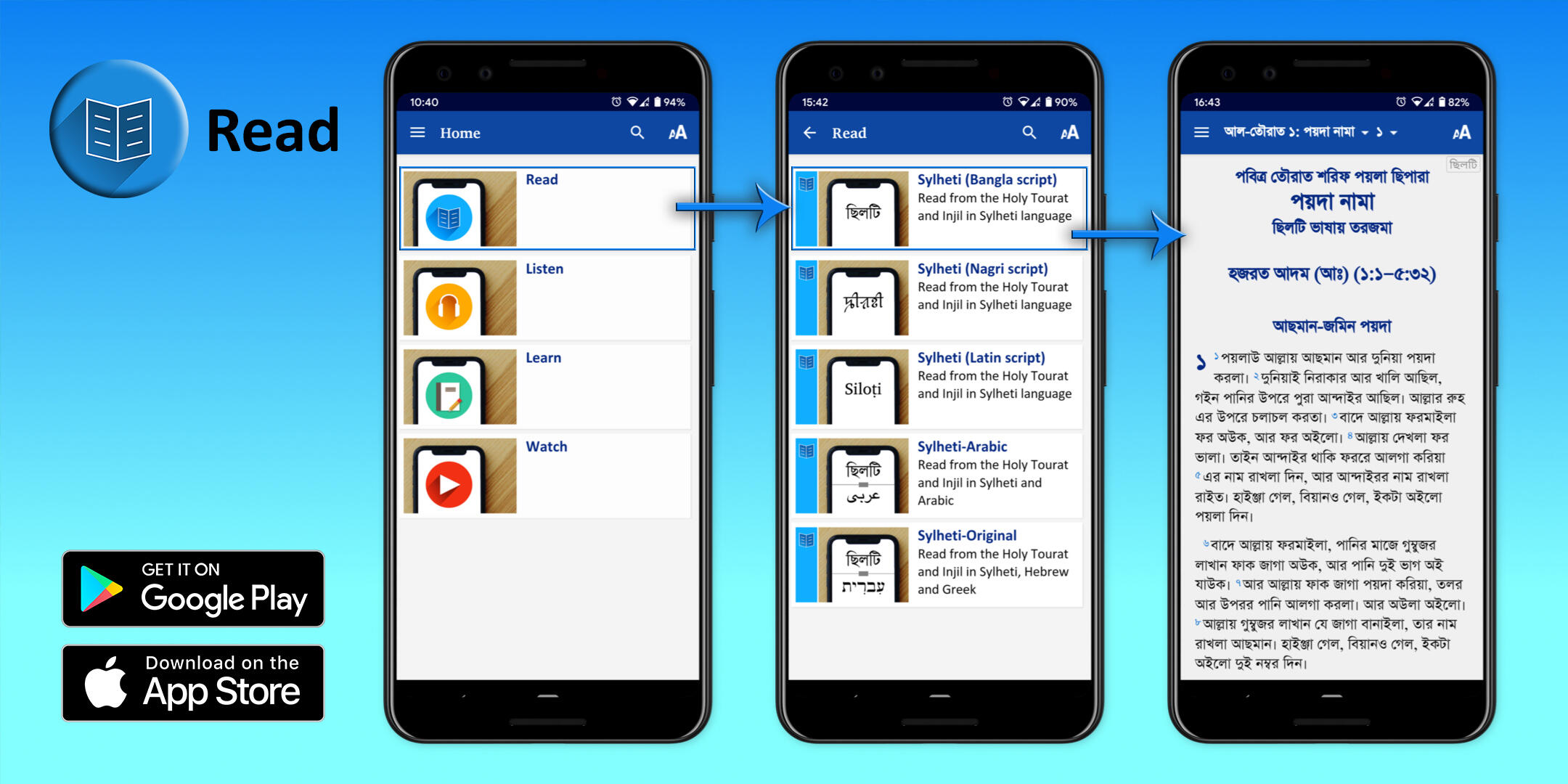 In addition to choosing to read the Sylheti translation in Bengali, Nagri, or Latin scripts, the app enables you to choose to read the Sylheti text side-by-side with the original languages from which it has been translated (Hebrew and Greek). An Arabic translation is also available.
Click on one of the links below to download.
---
Download PDFs
Alternatively, click here to view and download PDF files of all books of the Holy Injil. PDFs are available in Bengali and Nagri scripts.
Printed copies of the Holy Injil are also available for purchase. Please contact us by email or Facebook messenger if you would like to order a copy.