You are here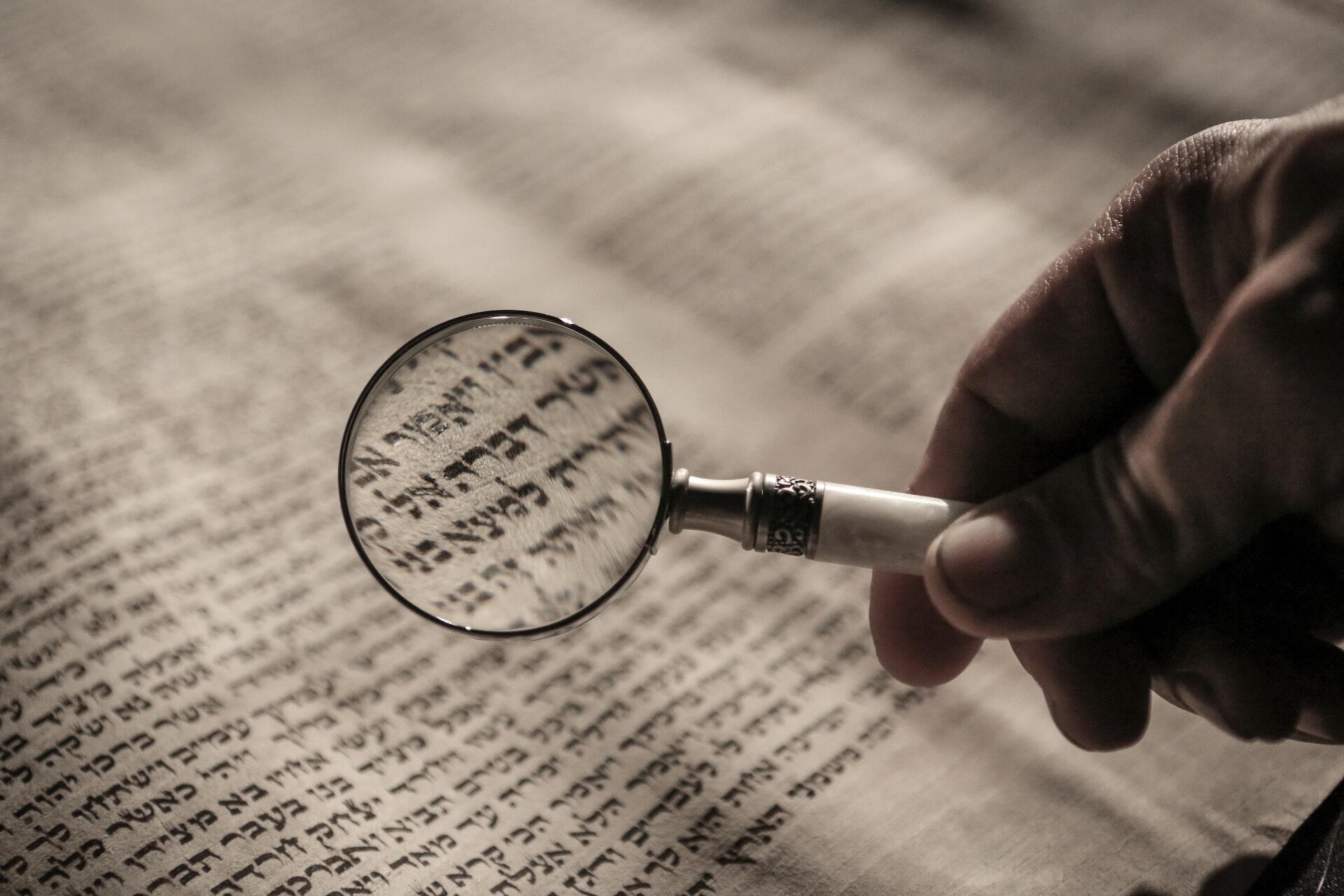 LEARN
---
Learn Online
Selections from the Holy Tourat, Holy Zobur and Holy Injil have been arranged into 36 sequential lessons, from the creation of the world to the Day of Judgement. Together, these lessons summarise the main message of the Asmani Kitab from the teachings of the Holy Prophets.
Click on one of the images below to access these lessons online in Sylheti language (choose Bengali script, Nagri script, or Latin script).
---
Bengali script

Nagri script

Latin script

---
Learn on the App
You can also download and access these lessons on the 'Sylheti Bashae Asmani Kitab' app, available for Android and iOS devices.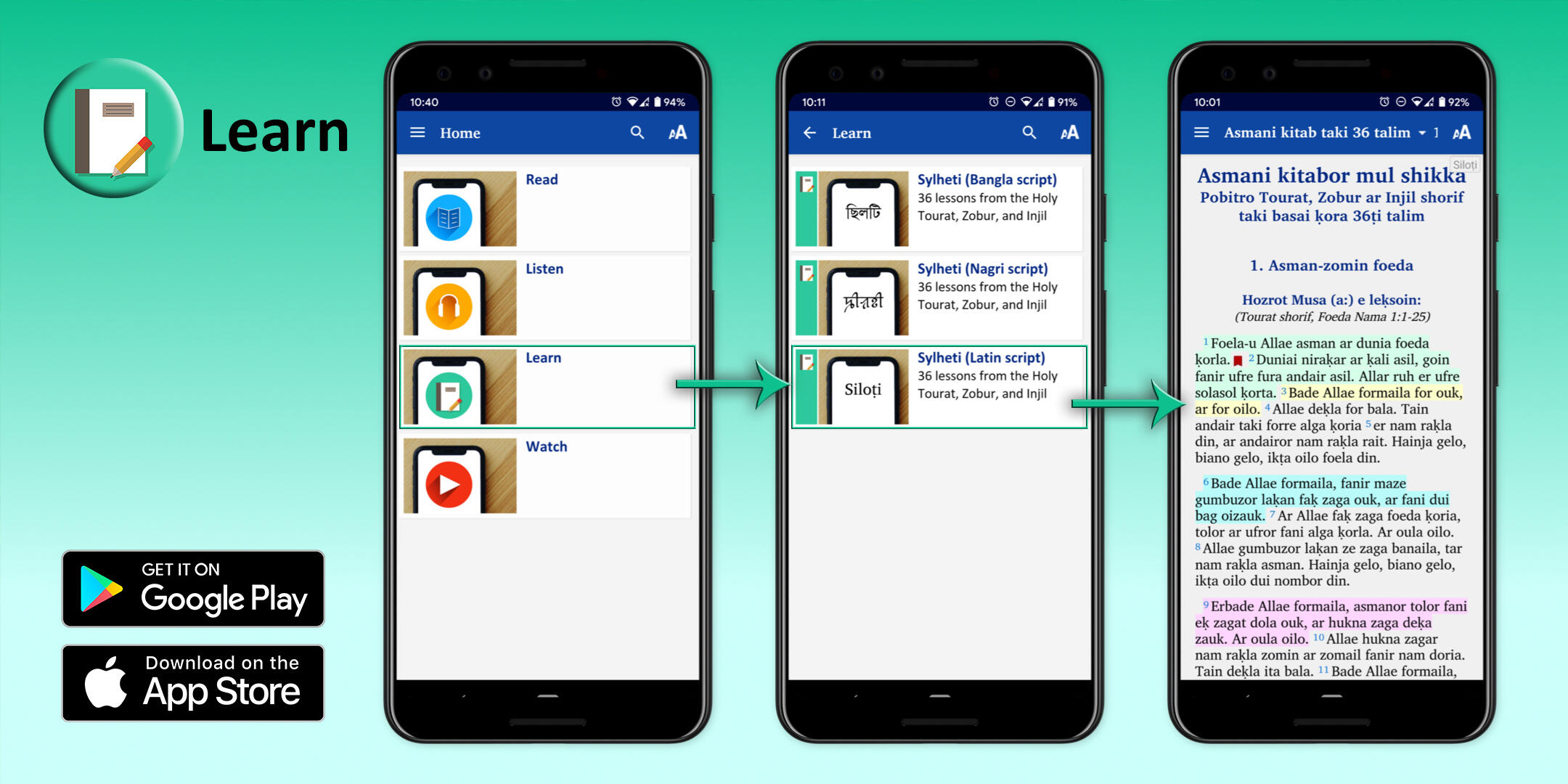 In addition to choosing to read the Sylheti translation of these lessons in Bengali, Nagri, or Latin scripts, the app enables you to highlight or bookmark any verses you want to remember. You can also search for specific words across all books of the Asmani Kitab and write and share your own notes on the text.
Click on one of the links below to download.